High Performance Train Interior
Leading in train interior technology
In the early years of this century, our roots originated in the train industry. As a manufacturer of traditional interior systems, we created a solid foundation for our company. In recent years, we have transformed our company into a successful and innovative manufacturer of lightweight interior systems. Our TABB honeycomb system has proven to be an excellent durable interior system for modern lightweight high-speed trains in already executed projects. Because train set lifetimes are budgeted at 40 years, train operators are looking for an interior with a high-quality structure. In addition, weight reduction is an increasingly important issue for them to reduce energy costs and wear and tear on moving parts. The TABB system excels in both criteria: excellent material specifications guarantee higher durability and it is lightweight compared to traditional interior systems.
For train manufacturers, the TABB system has advantages: its innovative technology makes it easy to install and requires fewer assembly operations than traditional systems. No wonder railroad companies are enthusiastic about the total cost of ownership of newly purchased trains with a TABB interior.
The TABB honeycomb system is perfect for ceilings, partitions, doors and train furniture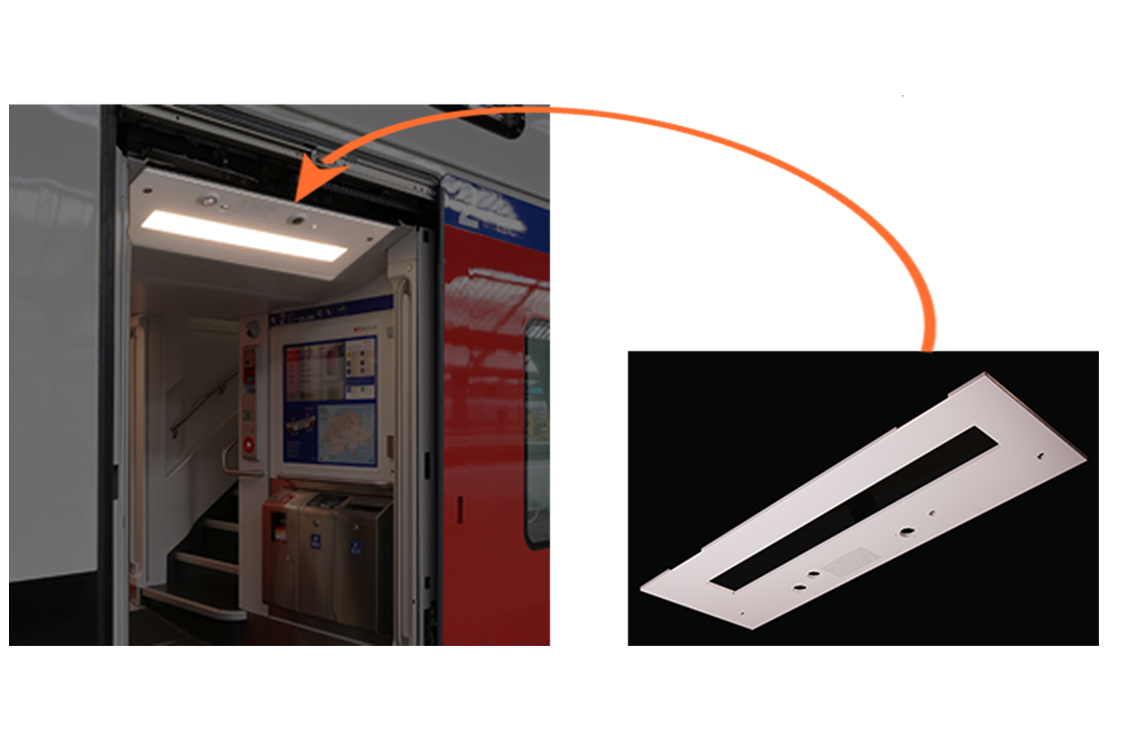 Ceiling systems
A ceiling is not just a sheet covering the inside of a coach. It is also the support for many technical systems, such as climate systems, lighting systems, sound systems and vision systems. Moreover, it has to be capable to give access to the technical areas behind the ceiling. The ceiling as a system must therefore be a cover, a carrier and movable. The TABB honeycomb system integrates all these functions and, due to the lightness of the material, is easy to handle with a minimum of force.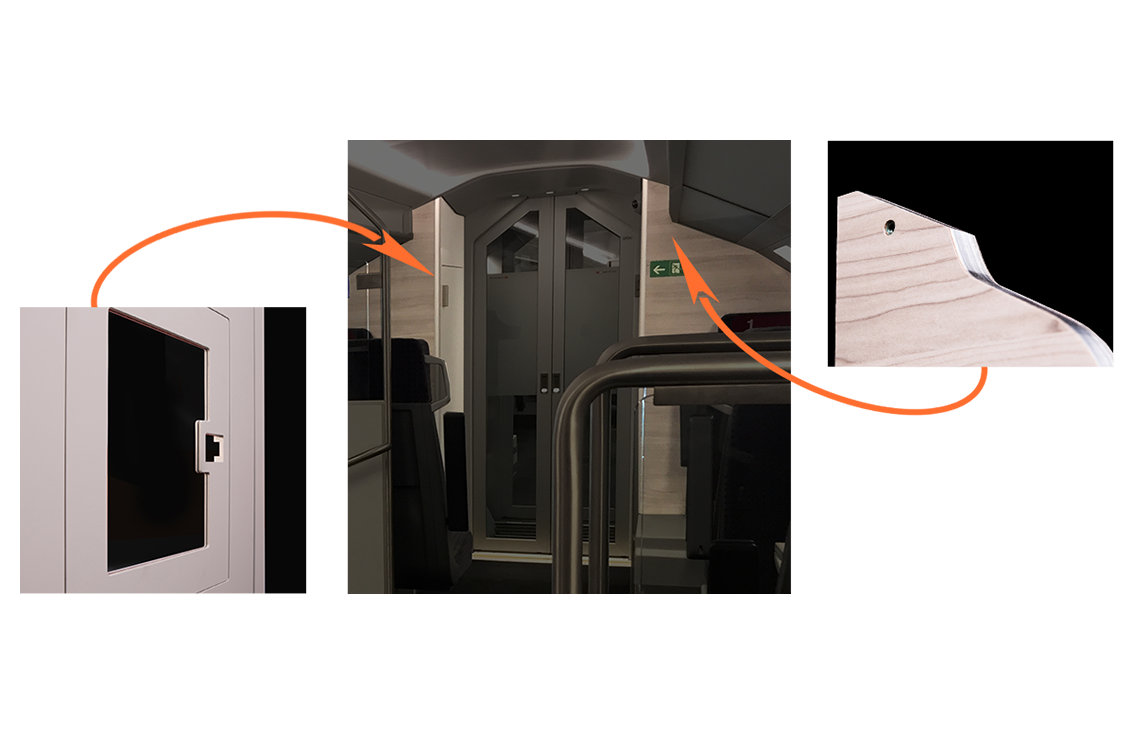 Partition & entrance systems
Partitions and doors must be able to withstand great forces and shocks during very intensive use. In an environment exposed to vibration and shock, panels must be stiff and stable to avoid jammed doors. Partitions are often used to attach video screens, control panels, handles, luggage racks or tables and folding chairs. With the stiff and stable TABB honeycomb system you can easily integrate all these items.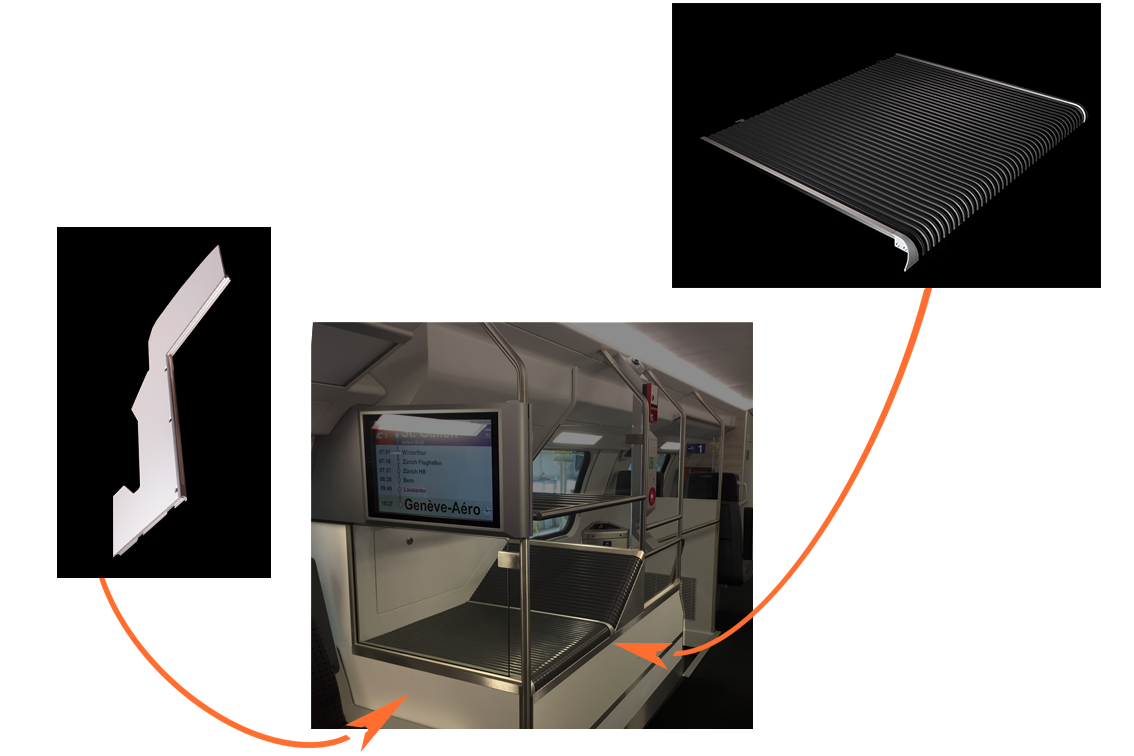 Furniture
Furniture demands a polished finish with soft materials, smooth edges and curved surfaces. With our extensive knowledge of adhesives, we can attach any soft material to our panels. With special techniques, we are also able to bend our panels with just one degree to a right angle. The TABB honeycomb system is therefore very suitable for any furniture in a coach such as desks, cabinets, cupboards and control desks.
EFFICIENT PROCESS, BIGGER IMPACT
YOUR AMBITIONS, OUR CHALLENGE
X61 is the name of the Alstom Coradia Nordic railcar wich was ordered by Skänetrafiken, the regional public transport organisation in Scania (Sweden).